1.電鍍係利用電流鍍敷金屬的過程。金屬可鍍在導體(如金屬)或非導體(如塑料、木材、皮革)表面。對於非導體表面,要先用石墨、導電漆、化學鍍處理,或經氣相塗層處理,使形成導電層後,才能電鍍。
1. Electroplating is the process of plating metal with current. Metals can be plated on conductors (such as metals) or non-conductors (such as plastic, wood, leather). For non-conductor surfaces, it must be treated with graphite, conductive paint, electroless plating, or vapor-phase coating to form a conductive layer before plating.

2.一般性陽極處理
一般性陽極處理又可稱為『裝飾性陽極處理』,其陽極處理之膜厚約在6μ至15μ左右,其特性是可在鋁材表面形成一層耐腐蝕的表面,並可依客戶的喜好而選擇亮面處理或者霧面處等等或其它顏色。

2. General anodizing
The general anodizing process can also be called "decorative anodizing". The film thickness of the anodized film is about 6μ~15μ. Its characteristic is that it can form a corrosion-resistant surface on the surface of aluminum, and can be customized according to customers' preferences. Choose glossy finish or matte, etc. or other colors.

電鍍參考圖
Plating reference chart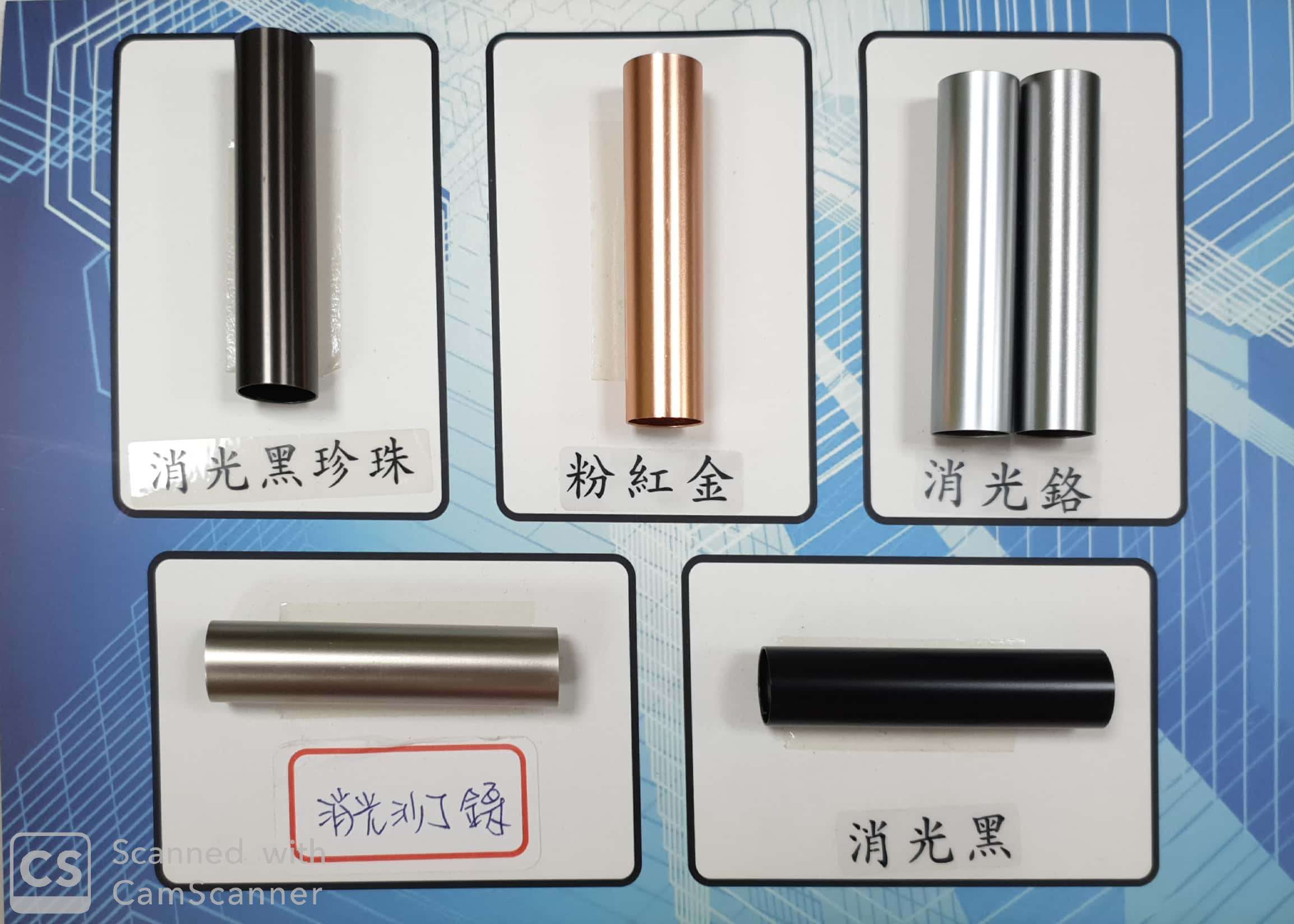 陽極處理參考
Anode treatment reference